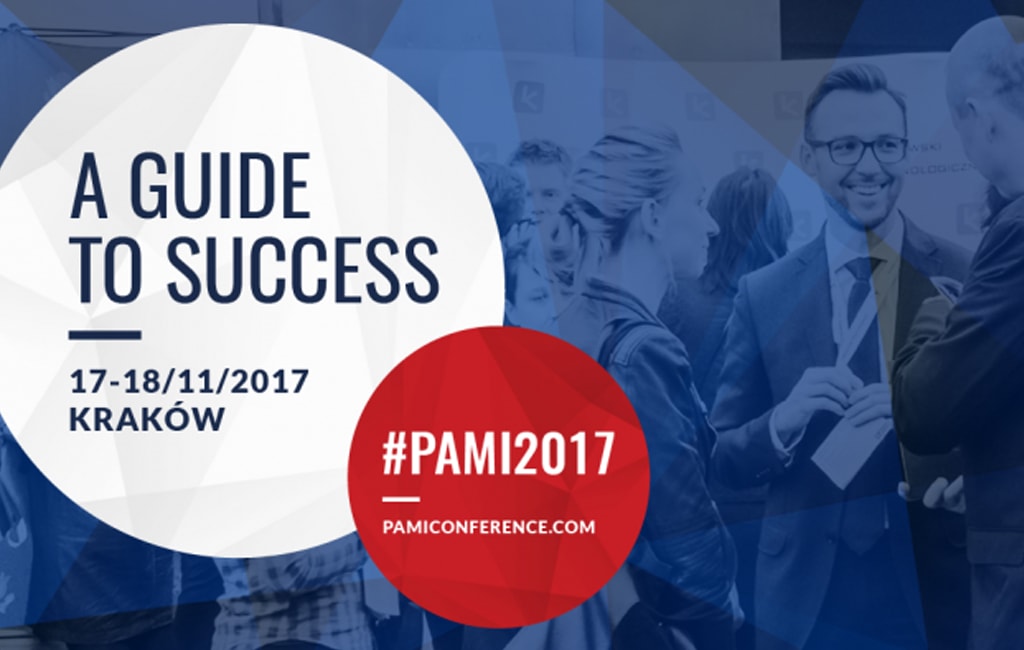 Conference "Pami" – an event supported by the American consulate in Cracow
On 17-18 November, PAMI 2017 took place in Krakow. It was the fourth edition of this conference, which concerned the promotion of entrepreneurship, innovation, and cooperation between science and business.
In addition to interesting lectures, you could attend mentoring sessions with well-known leaders in Polish and American business.The conference is addressed to young entrepreneurs, people developing startups and anyone interested in the subject of entrepreneurship. If in the future you plan to open your own business, then you must be there. There will be an opportunity to listen to and meet entrepreneurs who have achieved a certain level of success and will be happy to share their experience.During PAMI 2017 five interesting and practical workshops took place. But that's not everything! A moment before the workshops, you could also hear about how young entrepreneurs use design thinking or the principles of building a personal brand in their work.
And all this during: Workshop trailer – "Young Entrepreneurs in action"
Speakers who took part:Philip Zimbardo, John Spence, Richard Lucas, David Whitney, Andrew Blikle, Marek Parzydło, Agnieszka Wilczyńska, Daniel Martin, Monika Chochla, Karolina Perrin, Jakub Piwnik, Łukasz Młodszewski, Katarzyna Walczak-Matuszyk, Katarzyna Kuczyńska, Karolina Mania, and Maciej Majchrowicz.
More info at: http://www.pamiconference.com/