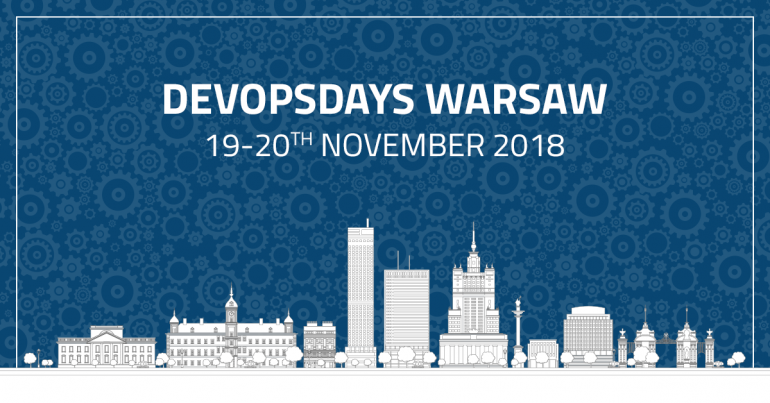 DevOpsDays Warsaw 2018
DevOpsDays is an international conference for all DevOps enthusiasts, programmers, IT departments, executives, general directors, sales teams, marketing and sys administrators. A global series of technical conferences devoted to the issues of software development, IT infrastructure and their interconnectedness. Topics often include automation, testing, security and organizational culture. Following the idea of ​​DevOps – anyone who is responsible for the development and effectiveness of the website, can feel invited!
DevOpsDays Warsaw brings together leaders in the field of software development and IT operations to cooperate and learn from each other. It is both a technical conference and a conference dedicated to the culture, processes and structure of the organization. We encourage both technologists and business people to participate, learn and share experiences.
The first Polish edition of DevOpsDays took place four years ago and attracted many participants from all over Europe. This year, they plan to gather over 400 participants and prepare two paths, that is twice as many lectures!
When: 11-12 November 2018
Where: College of Management in Warsaw, ul. Kawęczyńska 36
More info: https://devopsdays.pl/