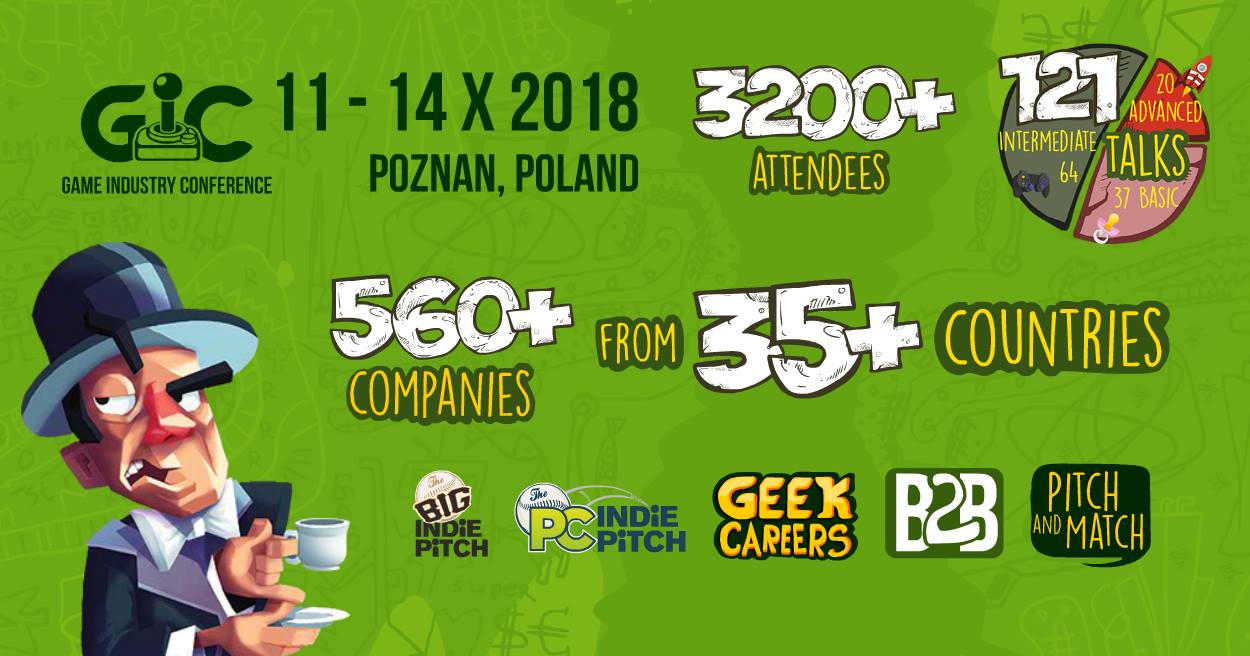 Game Industry Conference
Game Industry Conference is an event accompanying the Poznań Game Arena, one of the largest games fairs in Europe. Over 71000 visitors come to watch and test games and gaming equipment shown by over 130 exhibitors.
These two events are the best opportunity to meet representatives of the Polish gaming industry. Polish GameDev is more than 400 studies with over 5,000 employees creating games.
From the WSEI Technology Park there will appear at the event our juniors team leaders Michał Piątkowski and Karol Marszalik.
On site you will be able to find various attractions such as GeekCareers – job tributes, lectures by world-renowned specialists, who provide a lot of knowledge about game development, writing effective programs and project management in this rapidly changing industry.
Job Fair: GeekCareers is one of the latest additions to the conference. The first time took place in 2016. Seven companies seeking employees for Polish and international offices took part in it. The success of the event has exceeded everyone's expectations. Recruiters report that they have met many candidates, both Polish and foreign, and at all levels of experience, from juniors and students, as well as seniors and potential leads.
Event venue: Game Industry Conference takes place at the International Poznań Fair right next to the Poznań Game Arena. As a year ago, the GIC will be located in Pavilion 15, with 2 auditoriums, 4 lecture rooms and a few additional ones, while the PGA itself will take place only 50m further in pavilions 7, 7a, 8, 8a and 6, 6a and 5.
When: GIC Opening Days 2018: Thursday, October 11 – Sunday, October 14
We also invite you on Friday, October 12 for VIP and media days at Poznań Game Arena and India Zone.
More info: https://gic.gd/en/
Purchase of tickets: https://gic.gd/bilety/