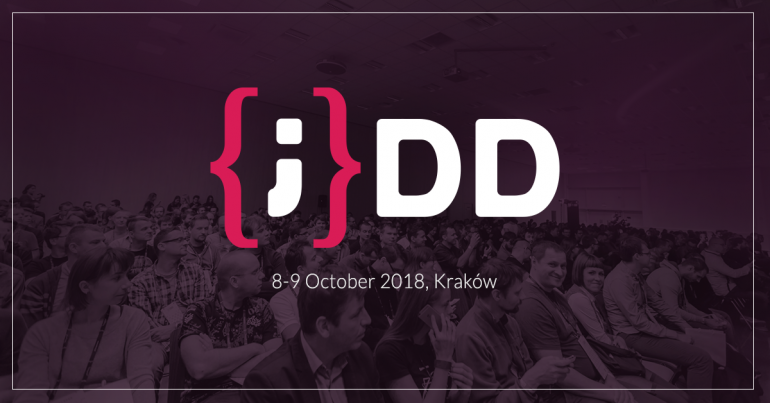 JDD 2018 The most enthusiastic conference on Java
The next edition of the conference for all Java enthusiasts returns to Krakow in October! Created for everyone, whom Java accompanies not only in professional life, but also in private life.
JDD is a two-day conference for all Java enthusiasts – programmers, experts, enthusiasts and beginners. It offers a complete set of topics related to Java covered by world-renowned experts and a huge dose of knowledge at various levels – both for professionals and for beginners.
Started in 2006, each year attracts hundreds of Java fans – last year it hosted around 1000 participants. Being a permanent element of the Polish calendar of IT events, JDD develops its international base, offering lectures and workshops in Polish and English, inviting speakers from around the world and creating the best network experience.
JDD offers:
Technical lectures, real-life examples, live coding and workshops.
Leading (local and foreign) experts on stage.
The latest trends, the best solutions and a lot of practical information.
Great, enthusiastic people transfer and open atmosphere.
JUG meeting – a woman from all over Poland.
The organizer of JDD is PROIDEA – a company dealing in the production and comprehensive organization of Polish and foreign IT / tech events.
When: 8-9 October 2018
Where: Nowohuckie Centrum Kultury al. Jana Pawła II 232 Krakow
Buy a ticket: https://jdd2018.evenea.pl/
Speakers: https://blog.jdd.org.pl/2018/07/25/jdd-2018-wholl-rock-the-microphone-on-the-stage/
More info: https://jdd.org.pl/