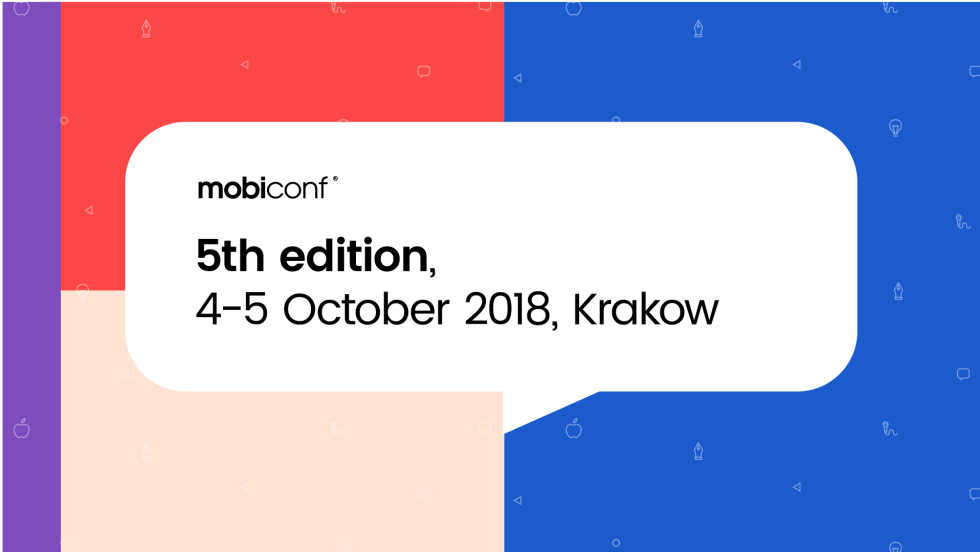 Mobiconf 2018
Take part in the most important mobile event in CE!
For the fifth time, mobile leaders will create an event in Krakow that is nowhere else: two full days of learning, sharing unique experiences and an opportunity to build a global network of contacts. The beating heart of Mobiconf in 2018 will create a synergy of mobile design & development, supported by topics related to Data Science and Machine Learning!
This international conference gathered over 400 programmers, designers and managers from almost every continent. Our goal is to share knowledge, talk about the latest trends, new technologies and networking.
We offer 4 paths: iOS, Android, UI / UX and Everything Mobile. Only the best practices and experience, given with the most interesting content at the same time. Learn from over 30 speakers representing global brands such as Microsoft, Zalando, SoundCloud, Yelp and Facebook, and startups that you should follow.
When: 4-5 October 2018 in Krakow – you can not miss it.
Where: Multikino Kraków ul. Good Shepherd 128
Speakers: https://2018.mobiconf.org/speakers/
Buy a ticket: https://tw8.mobiconf.org/register-now/
More info: https://2018.mobiconf.org/