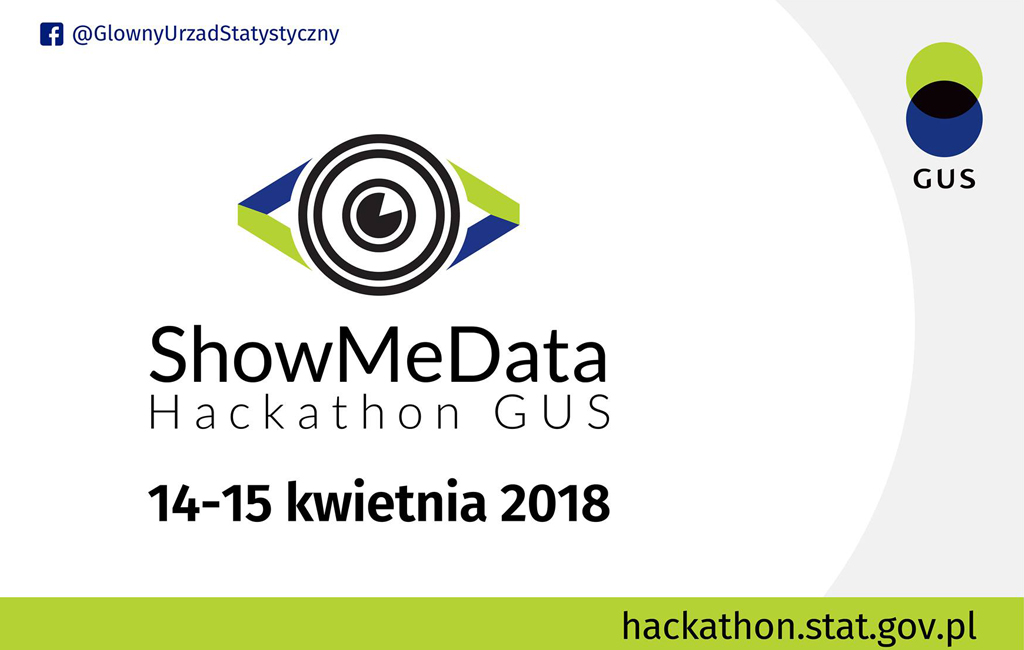 SHOW ME DATA, 14-15 April in Warsaw, hackathon organized by the Central Statistical Office
The goal of the hackathon:
Create a prototype of a mobile application with augmented reality function, containing elements of e-learning and gamification.
The application is to interest young people aged 12-15.
Teams have 2-4 people.
All projects will be evaluated by the jury, the winners will receive attractive prizes amounting up to PLN 20,000.
The jury will be:
Agata Miazga, Piotr Mieczkowski, Karolina Dawidziuk, Michał Tomaszewski, Łukasz Nowak, Piotr Towarek, Aleksander Kijek, and Michał Dąbrowski.
Participation in the SHOW ME DATA hackathon is free.
Event rules: https://hackathon.stat.gov.pl/regulamin
More info on the website: https://hackathon.stat.gov.pl/