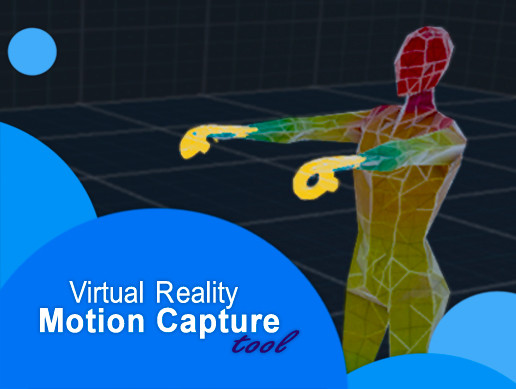 VR MoCap ready to buy on Unity Asset Store
We finally got it! The newest result of the project led by WSEI Technology Park and the Empyrean Games has been already marketed. Since today, game developers from all over the world can buy and use VRMoCap tool, that  will allow them easy motion capturing by VR googles.  Below you find a short interview with the idea-creator – Krzysztof Krej  (Owner of Empyrean Games), and one of the developement team' member – Szymon Przybyszewski. Enjoy!
Bartłomiej Dąbkowski: Krzysztof, where is the value of the project derived from?
Krzysztof Krej: Animation of the character's motion is one of the most difficult art' branches, at all.  As people we had incredibbly developed an intuitive abillity to unnatural motion' recognition. There is no problem for an ordinary men to notice that somoene is limping, weakened or hurted. It results from our ancestors' day-to-day activities, that spent most of their lives looking for the weakest and strongest herds' members. And that incredible abillity of catching any mistake, is what the actors, sportsmans, dancers and primarilly the animators, they struggle a lot. Therefore, the game and movie industries are so intensively conducting experiments on the motion capturing – its modeling requires years of experience. Unfortunately, motion capture is generally expensive. It boils down to renting equipment and people serving it for at least several thousand zlotys a day. We were looking for a cheaper alternative and recognized the opportunity in the virtual reality equipment. It is becoming cheaper, better and more popular every year. So the value of the project results from the fact that thanks to it, people will be able to do something that cost tens of thousands, for a fraction of this amount, in the comfort of home. And motion capturing is just the beginning.
BD: It seems like a revolution! What market feedback do you expect?
KK: If we found a market, the feedback would be positive. The real risk isn't that people would say: "we prefer to pay 50x more for the same, or to spend 10 hours rather than 10 minutes on the activity". Thus, the real risk derives from the market size, it could turn out that there are not as many indepenednt game developers who use animations, as we expected. I belive that VR MoCap would be greeted warmly by the market, so on lots of positive comments are expected – anyway I have no idea big the market would become in the nearest future.
BD: …hopefully the market is big, VR popularity is constantly growing. And now, a bit different question, did the cooperation formula meet your expectations?  
KK: Of course it did. Red tape reduced to minimum, a strong attitude towards the human factor and mutual trust – these things are often missing, and here they have been and are.
BD: Ok, but maybe it could be done differently or some mistakes could be avoided?
Szymon Przybyszewski: No, in my opinion, all the mistakes that we made had to be committed and all unnecessary code' components written. The best experience is based the mistakes and only by taking that path we could become better at what we do and be better developers in the future, writing less poor code 😉
BD: Szymon, so why did you take a part in the project?
SzP: It seems to me that above all for experience and challenges. The proposition itself was also crucial – the IT job market is saturated with novice programmers, so the beginning is not as easy as it was even few years ago. When someone offers you participation in the project, you just have to agree because the second such a chance would not happen soon.
BD: Ok, there is something you would point out as the biggest challenge of the project?
SzP: I think the whole project was one big challenge, nobody had done something like that before. Minimal professional experience, at that time the rather average knowledge of Unity and the large, ambitious project is quite an explosive mix when it comes to the potential success of the project, I did not know where to start and what to do. Luckily, Kris (Krzysztof Krej) has been looking after us since the very first moments of work on the project, but rather directed us in the right direction and pushed us further when we thought we had too little skill to write something.
BD: The support of an experienced mentor carries a lot of value, it's great that you managed to find yourself in your roles, I'm glad that the WSEI Technology Park made it possible. At the end, what did you like best?
SzP: Honestly, all the work, but if I had to choose one thing, or rather a person, it would be Kris who believed in us and gave us the chance that  have changed our lives in some way. We can now work professionally in the gaming industry, something that 8 years ago when I wrote the first line of code in a technical school was my dream, but I never thought I would make it. I can now say that I'm doing games and I'm proud of it.
KK: I love when students do something that really has a chance of success. I remember that at another university, a science club was presenting a tool that would struck the drivers to ensure that they would not fall asleep behind while driving. Often, academia produce massively such projects, which after years seem like a good joke. I am glad that here I can participate in creating something that I can actually take. Being an academic teacher is one of the best experiences and I am really proud to help people pursue their passions.
BD: Guys, thanks for your answers, I keep my fingers crossed for the market success. All those who want to see how VRMoCap works, I encourage you to visit UnityStore (link), and if you're interested in cooperation with the Technology Park, please contact me!